as you've all prbbly noticed, i'm pretty fond of vintage-esque photos (see
GOING VINTAGE!
thread). so, imma share a really neat and easy to way to manipulate your pictures and give them that retro vibe.
Photoshop actions
are series of commands that you can just click and play again and again for much faster and more convenient editing.
Here's an example:
now you might think it's a little unfair since the picture was already vintage-y to begin with, so i got a photo from our very own HCG real-life photos thread and used a certain action on it. just so i prove how effective this trick is.
(note: i hope yokuh wouldn't mind me using her baby's photo. i found it really cute and adorable)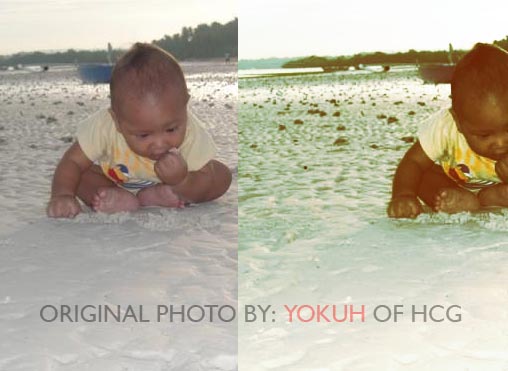 SEE? What's even better is that hundreds of pre-made actions are found everywhere on the net and each one caters to a different result. And, remember, i made all those in just one click of a button! PS Actions are definitely the bomb, baby.
)
here's a tutorial i made on how to use actions: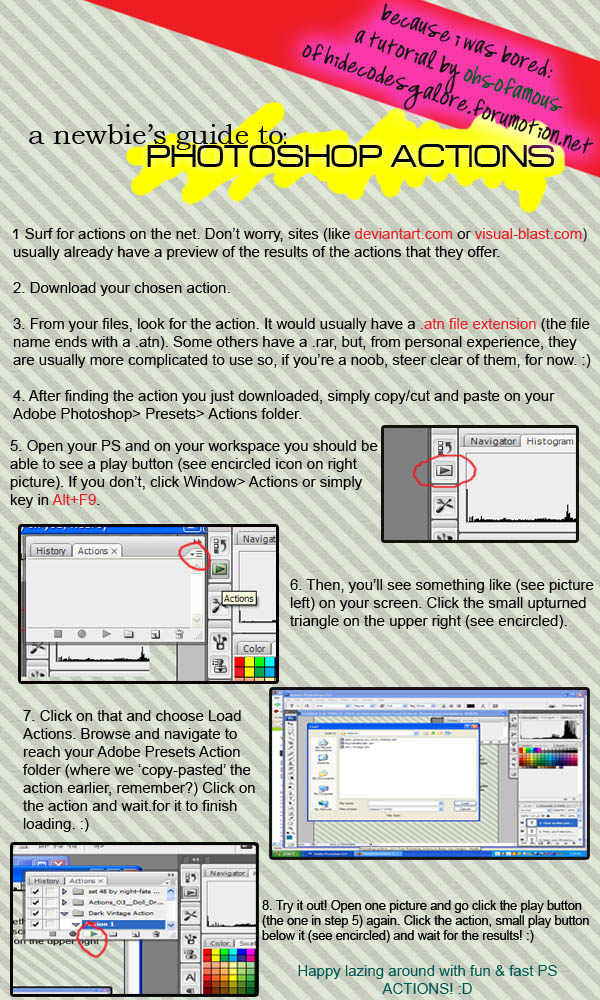 it's the first one i've ever made so i hope i wouldn't give you too hard a time in following the steps.
for any queries, please feel free to post a reply here or send me a PM.
ENJOY!
PS: i posted this tutorial on an hcg forum and just reposted it here. hope it helps!